About Precision Plumbing Products
Precision Plumbing Products (PPP), located in Portland, Oregon continues a long tradition of growth through product expansion, customer loyalty and a long-standing partnership with our manufacturing representatives. It has been our policy through three and one half decades of providing plumbing specialty products to control the manufacturing and assembly processes, therefore ensuring our customers will receive the best quality possible. Precision Plumbing has successfully expanded its market share through maintaining consistency in product quality, marketing policy and on-time delivery.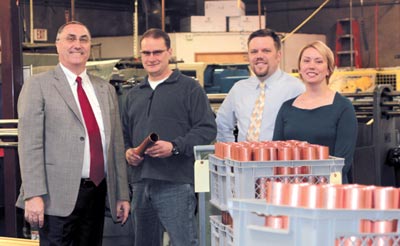 Our employees are among the most well trained in the industry of manufacturing and assembly of plumbing specialty products. We feel that our employees are our number one asset and we provide them with the highest quality in health care and retirement planning our business plan can offer. We know they appreciate the working environment we provide by the length of individual employment and camaraderie they display, which is quite evident when touring our facilities. We continue to invest in our business and our employees. Precision Plumbing's manufacturing representatives play a prominent role in the success of this company.
Over the years we have always focused on the special relationships we have with our individual representative organizations. The exchange of information is extremely important to the development and eventual launch of a new product or the improvement of existing ones. Our representatives have always provided valuable information and ideas to improve our market presence. We show our appreciation by providing them the most innovative, technically superior products in the plumbing specialties field. Paying our representatives one of the highest commission rates in the industry also shows further appreciation and it is often said that ours is consistently the first commissions check received every month, and that's the way we like it.
The following is a link to a short video about our company.
Please feel free to download our company logos: